When exporting goods in China, we often see the description of OOG shipping, you may be wondering, what is OOG shipping? In the logistics industry, the full name of OOG is OUT OF GAUGE (oversized container), which mainly refers to open-top containers and flat-panel containers that carry oversized goods. With the growth of China's equipment and large machinery exports, OOG has undertaken important transportation tasks.
Based on the particularity of OOG transportation, not every freight forwarding company can handle it in a standardized way. As an international freight forwarding company with 21 years of industry experience, Focus Global Logistics, OOG container transportation is one of our main services. If you need to export large machinery and equipment from China to India/Thailand/Egypt etc., Focus Global Logistics will be the right choice. Next, I will introduce the relevant knowledge of OOG container transportation in China's project logistics.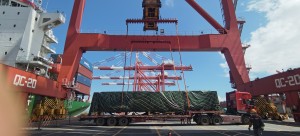 1. Introduction of OOG Container
There are many kinds of special cabinets, which are mainly divided into: Open Top Container, FlatRack Container(also known as Frame Container or Stool Container, Reffer Container, Dresshanger Container and tank container). What we mainly introduce here are OOG OOG Container, namely Open Top Container and FlatRack Container.
The size of open top containers generally includes 20-foot open top containers and 40-foot open top containers, and the size of flatrack containers also includes 20-foot flatrack containers and 40-foot flatrack containers. The 20-foot open-top container, 40-foot open-top container, 20-foot flatrack container, and 40-foot flatrack container have the characteristics of being difficult to operate. They are mainly used for special containers for special cargo to meet the special needs of special cargo owner groups.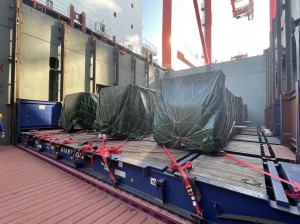 2. Which products are suitable for transportation in OOG special cabinets?
The 20-foot open-top container and the 40-foot open-top container are mainly loaded with large mechanical products, machinery and equipment, metal pipes, glass products, and goods that are not convenient for manual loading and unloading. Such as large machinery and equipment transportation, construction machinery transportation, steel, large equipment transportation.
20-foot flatrack container and 40-foot flatrack container are mainly used for the transportation of super-long, super-wide and super-high large-scale machinery and equipment and the transport of heavy bulky goods. Such as heavy machinery, steel, wood, etc.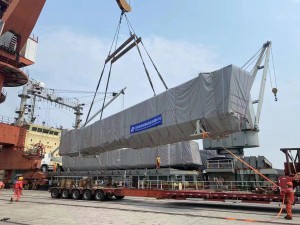 3. Comparison of OOG container and ordinary container
There is no completely fixed calculation method for the freight rate of OOG container, because it involves the actual operation of each terminal and transit port, and also considers the space in the off-peak season.
OOG containers (20-foot open-top container, 40-foot open-top container, 20-foot flatrack container, 40-foot flatrack container) have limited equipment, and it is necessary to consider whether there are empty containers on the basis of freight; OOG containers should occupy space there are too many, and the freight rate will fluctuate greatly when the space is burst,it is necessary to leave a reasonable space in the quotation stage.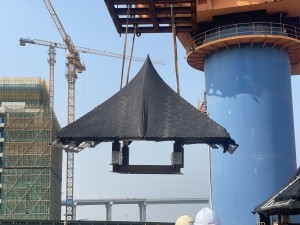 4. OOG container operation process and precautions
Because of the particularity of the cargo itself, the OOG container has a complicated operation process. It is recommended that customers in need find a freight forwarder with rich relevant experience for processing to minimize risks. Shenzhen Focus Global Logistics Co., Ltd. has won the trust and recognition of customers with professional and efficient services and preferential and reasonable prices. It has formed a professional OOG container transportation team and has a leading edge of China's export project logistics.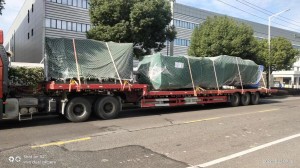 Focus Global Logistics maintains close and friendly cooperative relations with many well-known shipping companies to ensure the income of export enterprises. If you need to export large equipment from China to other countries in the near future, please feel free to contact us – TEL: 0755-29303225, E -mail: info@view-scm.com, or leave a message on our official website, we will have someone to reply, looking forward to your inquiry!
---
Post time: Nov-23-2022